Finally I get my hands on Google+ account
. I believe it's a nice approach from Google and so far, the only best feature in
Google+
is Google circles. This will help you to personalize your account quickly and more over you can control your privacy.
Apart from Circles, it looks a mixture of
Orkut
and
Facebook
. It will be fun to see, how
Google+
is going to change the way we use social networking sites. Anyways, for
Geekonik
readers, I'm giving away
Google+
invitation and to get the invitations, you need to follow 3 simple things.
How to get Google+ invitation:
We are giving away Google+ invitations, and to get Google+ invitation complete following things:
Like & Share this Post On Facebook / Tweet this Post.
Visit Geekonik's Facebook Fan Page By Clicking HERE!
Then Do Following Things :
Like Our Page. (1)
Subscribe Us Via Email (2)
3. Give Us +1 (3) / Follow Us on Networked Blogs (4)
After Completing Above Mentioned 3 Steps. Comment Below with Your E-mail Id.
We Will Be Sending You Google+ invitations.. After Verification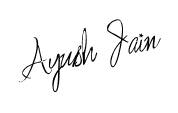 widget by-Ayush Jain