If you're one of those who want to try out the new and fresh Facebook Timeline Profile, then here's an easy tutorial on how to enable it even before it's available to the public.
To do this, you'll need to enable Developer mode and even create an app, but don't worry, it's pretty simple.
1. Visit developers.facebook.com/apps
2. Select Create New App option and give a name and namespace for your app. Fill both name and namespace and keep it long. This is just to get approved as a Facebook developer and get to use the Timeline feature.
3. Go to the left sidebar and select Open Graph. Now type in a test action such as read a book, watch a movie or something similar.
4. Now it'll ask you to fill in some details. Just select Next and next unless you see the Save and Finish page. Your app will be created.
5. Now Open Your Profile and you should see an Invitation to try out the new Timeline profile.
6. Click on Get it now and you should have the new Timeline profile.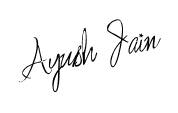 widget by-Ayush Jain