Facebook
recently unveiled the new Facebook News Feed Ticker.
Most Of the users did not really like the new News Feed and the Ticker features same as
new chat box.
The Ticker basically displays the latest and almost every update from all your friends right above the chat box and in real-time.
Since many of you and many others did not like the new Ticker feature, here's a little tutorial on how to get rid of it using a certain Google Chrome extension. I'm obviously imagining and hoping that you're using Google Chrome, but if you're not, then you should to check Facebook at least. The extension itself is called
Facebook News Ticker Remover.
Download the Chrome extension Facebook News Ticker Remover from the chrome web store.
Click on Add to Chrome and the extension will be installed.
Now go refresh your Facebook homepage and you should not see the annoying Ticker anymore!!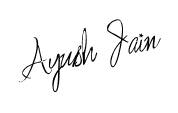 widget by-Ayush Jain