Few weeks back Facebook introduced the new chat bar, which apparently, wasn't liked by almost all the users. I personally do not like it. beginning to hate Facebook.
So, if you're looking for ways to get your old Facebook chat back, then follow the little tutorial below to get that smile back on your face.
How to Get the Old Facebook Chat Back..
For this trick to work You must Greasemonkey installed on your browser. Currently this works only on Chrome and Firefox, and since Chrome supports greasemonkey scripts you won't have to install anything.
Download Greasemonkey for Mozilla Firefox over
here
. Install it. This is only for Firefox, if you're on Chrome then start with the second step.
Now you need to download a userscript known as Facebook Sidebar Chat Reversion on both Chrome and Firefox. Get it from here.
And You are Done!!! Your Old Facebook Chat Is Back...
Here's the Screenshot :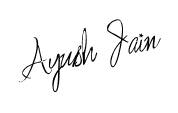 widget by-Ayush Jain