Facebook
is the by far the biggest and most popular social media channel out there. With over 600 million active users, it is the right media marketing to promote your brands. Many company build their creative facebook page with nice and creative design, features and content.
Now you can use facebook page builder to redesign your facebook even you don't know about coding. There are free and paid service. The big difference between two those type is the features. But the free service is still nice to try. So, don't miss it.
5 Free Facebook Fan Page Builder Service
ShortStack
ShortStack is more than just a collection of widgets – it's a powerful, flexible toolbox for building any type of tab you can imagine for your Facebook Page, like schedule widgets to create time-based promotions and content, show different content for fans and non-fans (Fan-reveal!), full control over all CSS, embed third-party widgets (WuFoo, GoogleApps and more!).
ShortStack is totally FREE for Business Pages up to 100 fans/likes. You get Promotions, Sweepstakes, and Contact forms along with the rest of our powerful design tools. No expiring trials. No credit card required. Of course you can choose the paid service for your facebook page with starting price in $9/month.
TabSite
TabSite allows you to easily create a custom landing page on your Fan Page or Place Page, custom name multiple top-level tabs and have sub-pages within a tab to greatly expand the content you can have on your Page, similar to having a website within a tab on your Facebook Fan Page or Place page. All of this is done using a simple Content Editor (WYSIWYG) allowing you to add images, text, links, and more without coding or programming!
They offer a single Tab with 2 sub-pages for FREE, as well as monthly and yearly packages. TabSite made it easy to embed YouTube videos on paid packages (click a button and paste in the video embed code!) and flash videos.
Pagemodo is a 100% free service, and it's versatility allows users to add pictures, embed videos, change font and background colors, and more. The tool's ready-made templates make it a cinch to create great-looking Facebook pages. It is a deceptively easy-to-use tool, enabling rich custom fanpages complete with images, videos, forms, and more. Agencies, businesses, and individuals can now market more effectively on Facebook without any technical or graphic skills.
The free version gives the user almost all of the functionality of the paid product with the exceptions of including video and the ability to create Reveal Pages. With the free version, you can save multiple Facebook designs, but only publish one active page. Note also that the single published Facebook tab contains a header and footer which contains advertising information about the Social Page Builder product.
It's helps you build meaningful relationships with your fans. Create powerful promotions, track their performance over time, and invigorate your influencers with exclusive rewards. It's loyalty and relationship marketing designed to give your fans something worth talking about.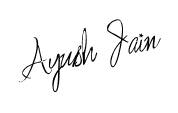 widget by-Ayush Jain