Firefox plugins
and extensions for
SEO
enthusiasts that it almost becomes overwhelming and difficult to choose the "right" tools to use in your
SEO
efforts. Add to it the personal preferences which makes this job even more confusing. So, my idea is to help you in choosing those "right"
Firefox extensions for SEO.
Must Have Firefox Extensions for Daily SEO
1. SEO for FireFox
SEO for Firefox
provides an exhaustive SEO report on each page integrated within your search results page: Google PR, Google cache date, age, Del.icio.us mentions, Y! links, Y! .edu links,
Y! .gov links, Y! page links, Compete.com Rank, Compete.com uniques, number of cached pages, Dmoz/Yahoo directory/Botw presence, Whois etc.
2. SEOpen
SEOpen
add-on lets you place a toolbar in Firefox to quickly analyze everything from Google backlinks to PageRank check and more. All features are available by right-clicking on an open area of a web page, or by using the included toolbar.
3. Firebug
Firebug
integrates with Firefox to put a wealth of development tools at your fingertips while you browse. You can edit, debug, and monitor CSS, HTML, and JavaScript live in any web page.
4. Web Developer Toolbar
Web Developer Toolbar
adds a menu and a toolbar to the browser with various web developer tools. It is one of the most useful add-ons for your SEO and web development. It allows you to easily manage cache, cookies, referrers, JavaScript, CSS, and much more.
5. SEOQuake
SEOQuake
is one of the most advanced Firefox add-ons for SEO. It displays the parameters for search results and even includes the findings into the search engine result pages. You can then set these parameters to display by ascending or descending order; so you can search for any keyword in Google or Yahoo! and then set the order to show the highest PR's or any other parameters.
6. RankQuest SEO Toolbar
RankQuest SEO Toolbar
provides you quick access to more than 30 intuitive SEO tools. Alexa Rank and Page Rank provided by Alexa and Google respectively ensures the popularity of the site.
7. Google Toolbar
Enhance
Google
search, receive warnings about web pages that may be unsafe, subscribe to feeds with one click, see your search history and Google suggestions and access your mail with one click.
8. Link Diagnosis
LinkDiagnosis
is one of the best backlink checkers on the web, especially due to its design and it gets even better with the Firefox extension.
9. Social Media for Firefox
Social Media for Firefox
is the the ultimate time saver to building powerful social media accounts. You can quickly check how popular a web page is in the most popular social media. Shows the number of Diggs, Reddit Votes, Stumble Thumbs and or Reviews, and Del.icio.us tags, Tweets, Sphinns, Mixx, and Tip'd votes so you can quickly see how popular certain content is. Also scans said social sites to show you what content hasn't been submitted to other social news sites so you can be the first to add it.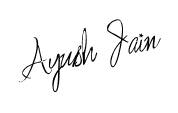 widget by-Ayush Jain