Hello Friends! Today I am showing you How to add Flash twitter follow me buttons to your Blogs and Websites.
These are Flash based widgets and Have some Cute animations effects.
These Flash Twitter Buttons can help you Spice up Your Blogs, Webssites and It can help you to gain more Twitter Followers.
These are Design and Developed by
twitterflash.net
.
I am giving all 15 types with Single Click Installation to your Blog.
HOW TO INSTALL FLASH TWITTER FOLLOW ME BUTTONS.
1. First Choose a
Widget Type.
2. Give the Twitter
User Name
,
Width
and
Height.
3. Click on
Generate Button
and Finally Click on
Add to Blogger Button
to add this widget on your blog.
OR
4. Click on
Get Code Button
and
Copy
the code to use it.
Please Drop Your Comments!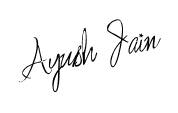 widget by-Ayush Jain