I know most of you might be aware of what i am going to share with you today.
But there may be some of you who don't about it.
This is a free twitter follower service.Twiends which works on a follower exchange system.
One thing i like about Twiends is that it's free, and who wont like free stuff? There are quite more features with Twiends.
You can use Twiends not only for getting more twitter followers, but also for more YouTube viewers.
How does Twiends work:
Twiends works with follower exchange and credit system. First when you login Twiends, you will be shown with a list of Twitter users, and there will be certain number of credits shown near to their name. You will have to click the button that says "Follow", you will earn the corresponding credits for following that user. If you follow a user that offers 3 credits, you will earn the 3 credits and you can spend these credits to other Twiends users to follow you. In that way, the more you follow, the more credits you earn, the more followers you get. But be sure not to do aggressive unfollowing after getting many credits, that will ban you from using Twiends.
Earn Bonus Credits:
You can earn bonus credits sometimes. If you signup for their newsletter, you will be credited with 50 credits instantly
.
Sometimes, twiends offers free credit vouchers. So don't miss this opportunity. So keep an eye on Your inbox.
50 Credits For Filling Up You Account information.
You can refer your friends to Twiends and earn 25 credits per referral. But your referral must be active, he/she must actively use the Twiends service for atleast few days.
One more interesting thing about Twiends is that you can set you interest in your profile, and you can find Twitter users of your interest. For instance, if you add an interest as "blogging", you can find people of the same interest so that you can get in touch with people of your interests.
Twiends also allows you to buy credits if you are not interested in following others. They also offer a 7 day no-question money back guarantee. You can buy credits from Twiends with PayPal.
Visit Twiends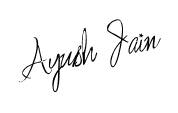 widget by-Ayush Jain